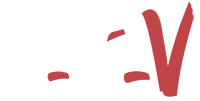 Studio V is a development company born in Rome in 2019. Our first production was Dry
Drowning, a famous visual novel very positively received by world critics. We are currently
focused on Dark Renaissance, with the aim of exploring the socio-political background of the
Italian Renaissance period.
The goal of Studio V is to consolidate its ability to design and develop video games locally
and internationally, mainly using impactful narrative themes, especially in the social, cultural,
and political fields.
FOR MORE INFORMATION AND UPDATES ON OUR LATEST PROJECTS, FOLLOW US ON our social